Listes des autres pages iconographes
Tamara Eltchaninoff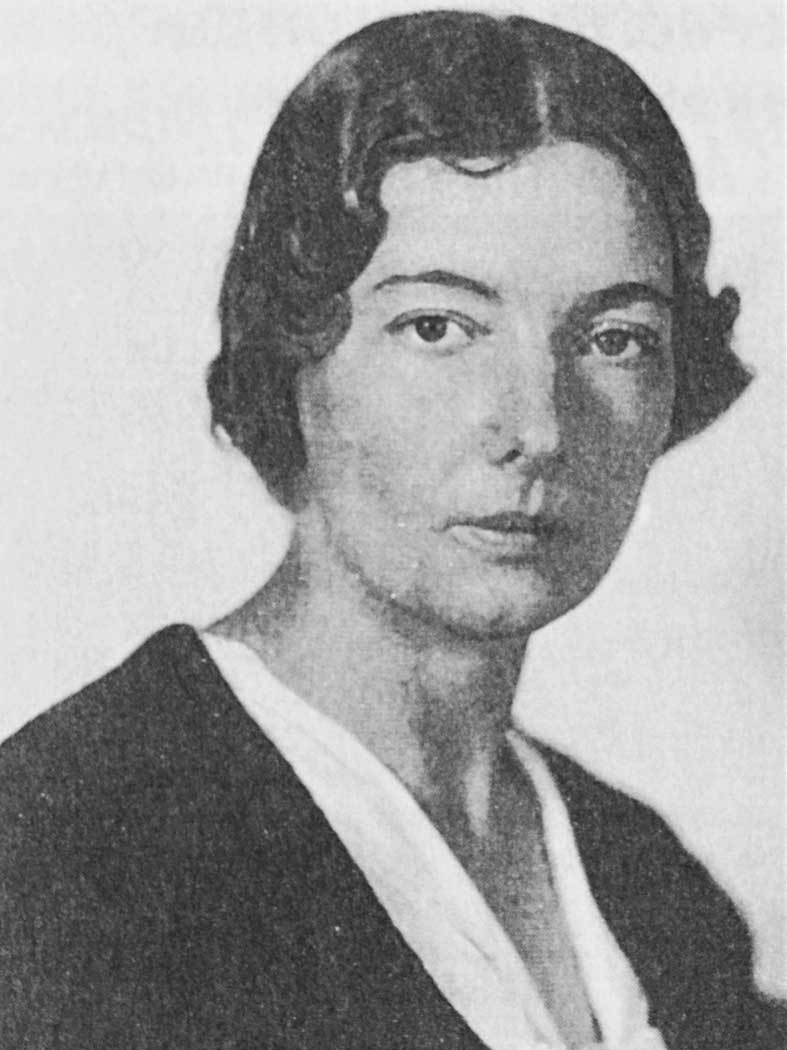 Tamara Vladimirovna is the daughter of Vladimir Antonovitch Levandovsky (1873-1946), a General and founder and director of a private secondary school in Tiflis (Tbilissi) in Georgia, and of the teacher Vera Symeonovna Levandovskaya. At the school of her father she meets her future husband, Alexander Viktorovitch Eltchaninoff. When the Revolution started, they fled Russia and find a refuge in France. They settle in Nice. In 1926, at the recommendation of Fr Sergius Bulgakov, Alexander Viktorovitch becomes a priest, and the family moves to Paris. His culture, erudition, modesty and profound spiritual life make Fr Alexander one of the most respected priests of the emigration. The same year Tamara starts to paint icons, in order to be, as she put it, close to her husband and share with him the priesthood through serving the Church. She becomes a member of the Association « The Icon ». During the years 1930 she takes courses of iconography organized by the Association with Pimen Sofronov. After the departure of Sofronov she continues to learn iconography in the studio of the Association under the direction of Pierre Fedoroff.
Under the most important icons of Tamara we may reckon the iconostasis of the Greek church of Yaunde (Camerun), the iconostasis of the church of Saint Nicholas in Joliet (Illinois, USA), the iconostasis of the church in the Home for the Aged in Cannes, the Royal Doors of the church of the Archangel Raphael in Saint-Raphaël (Var), the cross in the sanctuary of the Orthodox Cathedral in San Francisco, the icons of the old church of the Protection of the Mother of God at the monastery in Bussy-en -Othe and numerous icons made for the church of the Présentation- de-la-Très-Sainte-Mère-de-Dieu-au-Temple in Paris. Nikita Struve wrote about her that she was « gifted with an exceptional esthetic sense. She was capable of producing the beauty of the existence in all its conditions. Iconography has permitted her not only to use this natural gift, but also to go beyond her tendency toward estheticism, which she considered to be an inferior state of feelings which are connected with ethics and religion ».
After the death of her husband in 1935 Tamara has collected his letters and unfinished manuscripts, and published them under the title « Spiritual Writings » (Записки).The book, published in English under the title « Diary of a Russian Priest », remains one of the most important ascetical and spiritual works of the XXth century.
Tamara Vladimirovna Eltchaninoff dies in 1981 in Paris after a long illness. She is buried next to her husband at the cemetery of Meudon near Paris.