Listes des autres pages iconographes
Pjotr Fedoroff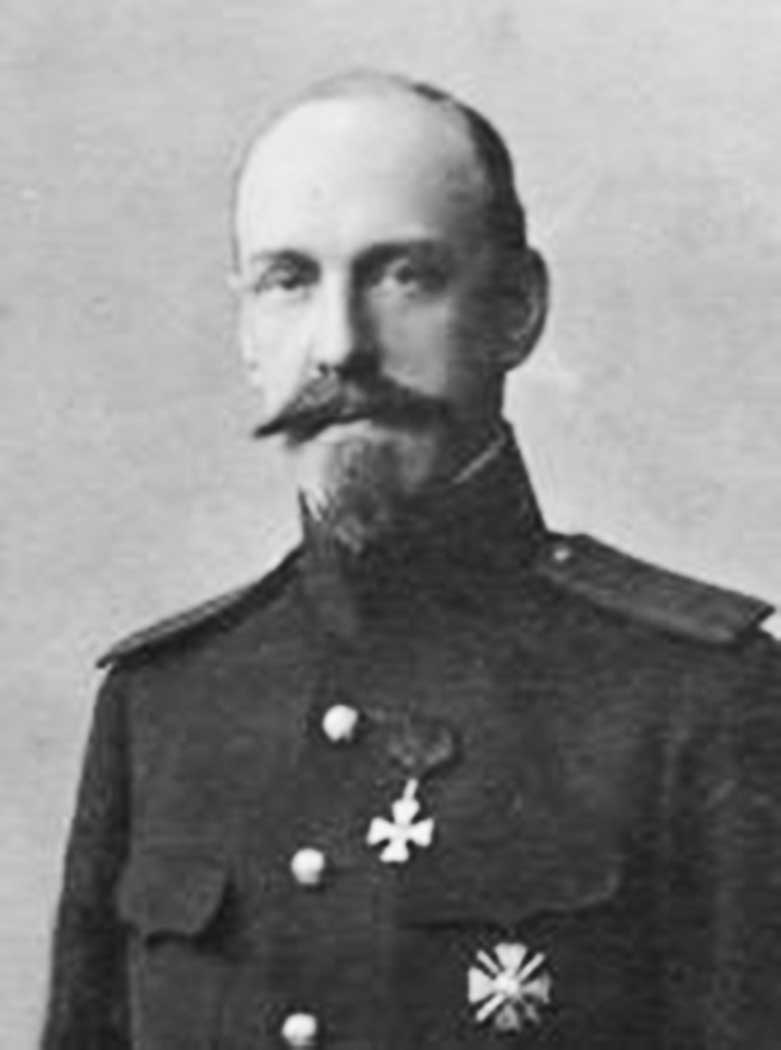 Pierre Fedeorov
Photo domaine public
Pjotr Alexandrovitch Fedorov is born on January 3, 1878, in Kronstadt, as son of a marine officer, Colonel Alexander Moiseevitch Fedorov. Pjotr Alexandrovitch finishes the 2nd corps of cadets in 1886 and continues his studies at the Naval School of Engineering of Emperor Nicholas I. During a few years he makes a brilliant military career and becomes mechanic engineer and Major General in 1917. He participates in the Russian-Japanese War and saves the battlesship « Tsarevitch » from two ship-wrecks. For these heroic deeds he receives the military order of Saint George. From 1917 onwards he works as chief of the shipyard « Remsoud » in Nikolaev.
During the Civil War he decides to leave Russia. But the ship which he had boarded in order to leave Russia with his wife Anna Sergeevna Bajenova and his four children, suddenly casts off while his wife and children are still on the shore. The family is separated, and Pjotr Alexandrovitch settles in Paris in 1924.
He becomes a member of the Association « The Icon » , is a member of the Council of this Association from 1933 onwards and begins to paint icons. He produces numerous icons for churches and for private individuals, of which have to be mentioned the icons of the first level of the iconostasis of the church of Saint Seraphim of Sarov in Paris (1932), several icons for the church of Saint Alexander Nevsky in Luik (Belgium) in 1934, the iconostasis of the memorial church at the Russian military cemetery in Mourmelon-le-Grand near Reims (1937), and part of the icons of the iconostasis of the church of the Dormition of the Mother of God at the Russian cemetery in Sainte-Geneviève-des-Bois (1939).
Pjotr Alexandrovitch was also a pedagogue. He gave lectures on a regular basis during the meetings of the Association « The Icon » and the Association « L'Union des réfugiés russes » in Clichy. He organized a circle on iconography for the « Action chrétienne des étudiants russes » (ACER) where he taught icon painting.
At the initiative of the Association « The Icon » and in collaboration with the secretary of the Association, Ivan Vassilevitch Schneider, he wrote a practical handbook, entitled « The technical art of icon painting », published in 1947.
Pjotr Alexandrovitch Fedorov dies in October 1942. He is buried at the Russian cemetery in Sainte-Geneviève-des-Bois.